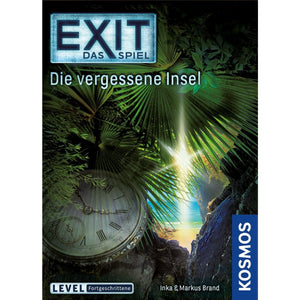 Exit: The Forgotten Island
AVAILABLE AS PART OF LIGHT GROUP GAMES COMBO
Recreates the experience of being in an escape room, but in a box.
Number of Players: 1-4 Players
Age: 12+
Play time : 45-90 Minutes
Difficulty level: Medium
Categories: Family game, Strategy game, Party game
Theme: Escape room
For those shipwrecked on the beach of this forgotten island, a chained boat is the only hope — but the mysterious owner has left puzzles over the whole island. Will the team solve them, free the boat, and escape?
Exit: The Game – The Forgotten Island is a puzzle game modeled after escape rooms.